BRADLEY A. ARIS
Senior Vice President, Regional Manager
Wells Fargo & Company
Brad Aris is a senior vice president and regional manager for the Northern California region of Wells Fargo Global Banking. Based in San Francisco, Brad manages a team of banking professionals who deliver a full range of international and commercial services to large corporate and middle market companies. Global Banking is dedicated to being the premier provider of financial services to U.S. companies engaged in international
commerce.
Brad began his banking career with Wells Fargo in 1979. After completing the Credit Management Training Program, he became a relationship manager in the Wells Fargo East Bay Regional Commercial Banking Office (RCBO) in Oakland, Calif. He was promoted to a vice president and senior relationship manager before accepting his role as the regional manager of Northern California for Global Banking.
In 1986, he joined Security Pacific National Bank serving as vice president and loan team manager for its San Francisco Commercial Banking office for six years. He then joined Bank of America's International Trade banking division for eight years as senior vice president, managing a team responsible for a wide range of banking services including lending, liquidity management, payment services, structured trade finance,
and foreign exchange services. He rejoined Wells Fargo and was promoted to his current position in 2000.
Brad earned his bachelor's degree in journalism from Penn State University, and his M.B.A. from San Francisco State University. Active in the community, Brad serves on the board of the California-Asia Business Council and is a past chairman of Asia Night.
A native of Los Angeles, Brad lives in Lafayette, Calif., with his wife and children.
MARK C. DOSKER
Partner
Squire Sanders
Mark C. Dosker has represented clients since 1984 in litigation, international arbitration and other alternative dispute resolution proceedings to solve complex disputes including class actions in litigation and arbitrations. He often represents clients in international matters. Mr. Dosker has successfully handled a wide range of cases involving corporate and financial transactions and practices, intellectual property, technology, labor and employment, product liability, insurance coverage, tax and other business issues.
At Harvard Law School, where he received his Juris Doctor degree in 1984, Mr. Dosker was a winner of the Final Round of the Ames Moot Court Competition. He also holds a diploma as a graduate of the National Institute for Trial Advocacy.
Mr. Dosker has participated in or taught advanced seminars on international arbitration with the International Chamber of Commerce (ICC) in Paris, Miami and New Orleans and the International Centre for Dispute Resolution (ICDR), the international division of the American Arbitration Association, in Mexico City, San Francisco, Palo Alto and Los Angeles. He was one of only a few delegates from the United States to the ICC's 35th World Congress in 2004 in Morocco. Mr. Dosker has made presentations at business and professional conferences in the United States, China, Japan, Hong Kong, Mexico and Australia.
He is president of the board of directors of the California-Asia Business Council and is active in various civic organizations.
Mr. Dosker is a member of various bar and professional associations. He holds an "AV" rating from Martindale-Hubbell and has been listed in the Guide to the World's Leading Experts in Commercial Arbitration (2004). In 2006, he was recognized by San Francisco magazine as a "Super Lawyer", the top five percent of lawyers in Northern California, in the area of class actions and complex litigation.

ELIZABETH Y. A. FERGUSON
Managing Director
Drexel Oceania
Elizabeth Y.A. Ferguson is Managing Director of Drexel Oceania, a specialized merchant bank based in San Francisco. She was formerly Managing Director of the Bay Area Family of Funds and Executive Vice President at the Bay Area Council.
Ms. Ferguson joined the Bay Area Council in January 2002 as Executive Vice President and Managing Director of the Bay Area Family of Funds. She managed three private equity funds with over $175 million: the Bay Area Equity Fund, the Bay Area Smart Growth Fund I, and the California Environmental Redevelopment Fund. A fourth fund, Bay Area Smart Growth Fund II, wasl also launched. The Family of Funds are "double bottom line" funds created to deliver market rates of return, and at the same time, significant economic, social and environmental returns to low- and moderate-income neighborhoods of the Bay Area.
Prior to joining the Bay Area Council, Ms. Ferguson was a financial executive with Bank of America for over twenty years. She most recently served as Managing Director and Head of Marketing for Bank of America's Global Corporate and Investment Bank. Ms. Ferguson's broad background in financial services includes management positions with Bank of America in the U.S. and Asia, with industry expertise in technology, energy, construction, manufacturing and consumer products. She has held senior roles in corporate and investment banking, strategic planning, marketing, and finance.
Ms. Ferguson is a native of San Francisco and a resident of the Bay Area. Ms. Ferguson is a summa cum laude graduate of UC Berkeley with a B.A. in political science and has an MBA from Stanford Business School. She serves as Board Chairman of California-Asia Business Council, on the San Francisco Bay Area Advisory Board of U.S. Bank, and on the boards of the Alliance for Community Development, On Lok, Inc., and Summerbridge. She has served as Asia Night chairman.
WILLIAM FONG
Executive Vice President
East West Bank
Mr. William Fong is the Executive Vice President and Head of East West Bank's New York and Northern California Commercial banking division. Mr. Fong joined East West Bank in April 2006 from United Commercial Bank, where he was the Head of Commercial Banking.
Mr. Fong's banking experience includes 23 years as the Director of Asia Desk with BNP Paribas and as the Executive Vice President in charge of the Pacific Rim Corporate Banking in Bank of the West. He was responsible for the strategic planning and development of the division's branches in Greater China.
Mr. Fong serves as a member of the California Economic Development Commissioner International Trade Advisory Committee (CEDC).
AMY HANSON
Marketing Director: Personal Payments and New Acquisition Integration
Visa
Amy Hanson is Marketing Director: Personal Payments and New Acquisition Integration for Visa. Previously, she was Vice President of Marketing for California Grapes International, Inc. In this role she was responsible for all marketing activities related to the company's export of California wines to overseas markets, currently Greater China and South America.
She has over a decade of consulting experience developing marketing strategies and tactics to help U.S. companies grow their businesses in East Asia. Her clients have included Microsoft, Adobe Systems, Visa, and Cisco. She has also held management positions with AT&T Wireless and Whirlpool Asia. Amy is proficient in Mandarin Chinese and has lived and worked in Taiwan and Singapore.
Amy has an A.B. magna cum laude from Harvard University and is a current board member and past president and chair of events for the Harvard Club of San Francisco.
GORDON HEIN, PhD
Vice President
The Asian Foundation
Gordon Hein is The Asia Foundation's Vice President of Programs, with overall responsibility for the planning, funding, and implementation of the Foundation's programs through the Foundation's 18 resident country offices in Asia.
Hein received his B.A., M.A., and Ph.D., in Political Science from the University of California at Berkeley, where he later taught. From 1978-80, he was a research fellow at the Centre for Strategic & International Studies in Jakarta, Indonesia. Hein joined The Asia Foundation in 1981 as Assistant Representative in Indonesia, and later served as the Foundation's Representative there from 1987 to 1991.
Dr. Hein has written widely and is a frequent speaker on various topics related to the Asia-Pacific region, including governance and democratization issues and U.S.-Asia Relations. He is a founding member of the U.S. National Committee for Security Cooperation in the Asia-Pacific (CSCAP) and a founding member of the California-Asia Business Council (Cal-Asia).
WILLIE JOW
Vice President, Business Operations
Sybase Corp.
Willie Jow is a 15-year veteran at Sybase, Inc. As vice president of Business Operations,oversees critical initiatives such as business process reengineering – aimed at improving customer interactions and enabling Sybase growth. He ensures Sybase's global operations and internal procedures are effective and scalable with high integrity and quality. Mr. Jow also leads the product marketing efforts for our frontline mobility solutions. In this capacity, he oversees all of our mobility product directions, strategic partnerships, go-to-market strategies, and marketing programs.

In previous roles, Mr. Jow directed strategic programs at Sybase, including the Asia Development Office and the Wireless Solution Center in Singapore. These programs included developing digital communities across Asia, working closely with local government and strategic partners.
He has also served a critical role in License Compliance, Incentive Compensation, Executive Customer Relationship programs, Strategic Partner programs, and Sybase's Global Products Group.

Mr. Jow has more than 27 years of experience in enterprise software and the technology industry. Before joining Sybase, he managed the globalization engineering team at Sun Microsystems for eight years. He also worked for Convergent Technologies and Motorola.
Mr. Jow, a Hong Kong native, earned his bachelor's degree in electrical engineering and computer science from University of California at Berkeley.
Micheal Keyoung, MD, Ph.D.
Burrill & Co.
YABO LIN
Partner
Sidley Austin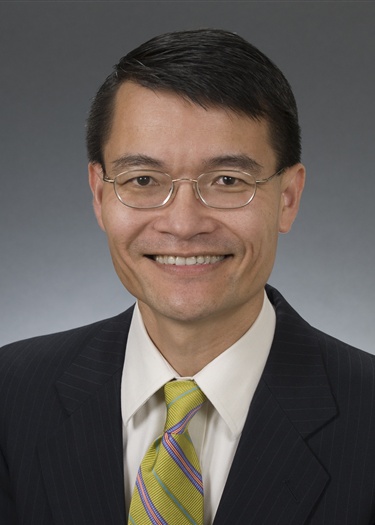 YABO LIN is a partner in Sidley's Palo Alto office. Mr. Lin regularly counsels clients on general corporate, procurement, licensing, compliance, mergers and acquisitions, securities placement, and venture capital transactions. Within the last three years, Mr. Lin has served as the lead counsel in two tender offers totaling $600 million, two private placements totaling $800 million, and three Luxembourg Stock Exchange listing transactions. He was also a lead counsel in the $700 million acquisition (and later divestiture) of equity interest in a leading publicly-held provider of telecom infrastructure services.
Mr. Lin was one of the key lawyers representing a Fortune 100 company on its major acquisitions and divestitures in the U.S., Canada, the U.K., Australia and New Zealand. In addition, he was the lead corporate counsel representing an energy client in negotiating with Enron to resolve, to the client's satisfaction, disputes over complex energy derivative trading contracts involving hundreds of millions of dollars in 2002.
Born and raised in China, Mr. Lin was a licensed attorney in China before coming to the U.S. Among his numerous China-related projects, Mr. Lin assists U.S. companies in the private equity, venture capital, securities, investment banking, high tech, renewable energy, and manufacturing sectors, including two major venture capital funds and the world's largest rolled aluminum maker. He counsels global companies in matters involving their acquisitions, investment, regulatory licensing, joint ventures, operations, intellectual property protection, risk management, compliance, and cross-border disputes in China. He also represents Chinese clients on their outbound investment and capital market transactions in the U.S. and Canada.
In 2005, the President of American Bar Association appointed Mr. Lin to its six-member board of the Asian Law Initiative Council, where he continues to serve with Justice Anthony M. Kennedy of the U.S. Supreme Court. In 2006, Mr. Lin received the highest honor given, the Trailblazer Award, from the National Asian Pacific American Bar Association (NAPABA) for "making substantial and lasting contributions to the Asian Pacific American Community." He was included in the "Best Lawyers under 40" by NAPABA in 2004, and in the "40 under Forty" by Ingram's in 2006.
Mr. Lin is also a board member of the Edgar Snow Memorial Fund, an adjunct professor at Sun Yat-Sen University, and an advisor to the Government of Guangdong Province in China.
G. PAUL MATTHEWS
Founder, Director
Matthews International Capital Management, LLC
G. Paul Matthews has been actively investing in the Asian markets since 1982. As Chairman and Portfolio Manager of Matthews Asian Funds, he successfully steered the firm through one of the most tumultuous periods in Asian financial history: the Asian Crisis of 1997. His success can be attributed to his long experience as an investor in the region.

Prior to founding Matthews International Capital Management in 1991, Mr. Matthews served as portfolio manager of the G. T. Pacific Growth Fund from 1982 to 1985. From 1985 to 1988, while residing in Hong Kong, he supervised all Asian investment for G.T. Management Asia. He later served as Managing Director of G.T. Capital Management Asia. In 1989, he became President of G.T. Capital Holdings and was based in San Francisco. In 1991, Mr. Matthews founded Matthews International Capital Management.

Mr. Matthews is the 2009 recipient of Cal-Asia's New Silk Road Award, presented to him in recognition of his many contributions since the early 1980s to US-Asia business, and the health of Asian economies, through his work with Matthews Asian Funds.

Mr. Matthews holds an M.A. in History and Law from Cambridge University.
SANDRA R. McCANDLESS
Partner
Dentons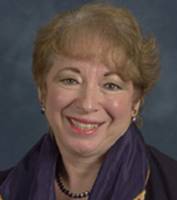 Ms. McCandless is the head of Denton LLP's labor and employment practice in California. She represents management in all aspects of labor and employment: class action and individual litigation, arbitration, mediation, and the provision of employment-related advice. Ms. McCandless has represented employers in the technology, banking, insurance, hotel, manufacturing, automotive, food, trucking, retail, garment, maritime, and trade industries, among others, in matters ranging from employment contract drafting and collective bargaining negotiations to wrongful termination and discrimination litigation. She is an expert in the employment aspects of Indian Law and tribal representation.
Ms. McCandless has practiced frequently in the international arena and has represented many Asian and European companies doing business in the United States. She serves as an arbitrator on the American Arbitration Association Labor and Employment Panel and as an Early Neutral Evaluator for the United States District Court for the Northern District of California. Early in her career she served in the Appellate Court Branch of the National Labor Relations Board in Washington, D.C., for which she received the National Labor Relations Board Certificate of Commendation for High Quality Performance. Ms. McCandless represents employers in both the unionized and non-union sectors.
Ms. McCandless is a prolific writer, is often quoted in the press, and has been invited to speak to diverse legal and business groups in the international, national, and local arenas. She has had speaking engagements in Japan, Korea, the United Kingdom, Italy, and Sweden in addition to her many speaking engagements in the United States.
Ms. McCandless edited a two volume book on employment law and practice, "Guide to Equal Employment Practices", which was published by Warren Gorham and Lamont in 1997. Sandra's writings have been published in The Brief, The National Law Journal, Tort & Insurance Law Journal, and the Japan Commercial Arbitration Association Journal. Some of her publications include "Mediation and Releases," The Practitioner's Guide to Defense of EPL Claims, 2005, "An Employment Litigator's Summary Guide to Summary Judgment, 2004, "Trial as Theatre: Directing the Courtroom Drama", 2001, "Representing the Employer and Individual Co-Defendant in Employment Cases: Legal Strategies and Ethical Considerations", 2001, Trying the Employment Tort Case, Second Edition, 2001, and "Discovery and Deposing the Plaintiff - Defense Perspective," Litigating the Sexual Harassment Case, Second Edition, 2000.
Ms. McCandless is very active in bar association and business and community activities. She is an elected Member of the College of Labor and Employment Lawyers and a past Chair of the Tort Trial and Insurance Practice Section of the American Bar Association. She serves as a Trustee and Co-Chair of the Corporate Committee of the Berkeley Repertory Theatre. Ms. McCandless has chaired the Committee on Employer-Employee Relations of the Section of Tort and Insurance Practice of the American Bar Association; the Committee on Labor Law of the San Francisco Barristers Club; and subcommittees of the Labor and Employment Section of the American Bar Association. She is the former President of the Korean-American Chamber of Commerce of the North Pacific Coast of the United States and currently serves as a Board member of that business group.
LILLIAN K. NAKAGAWA
GCA Law Partners
Lillian K. Nakagawa is an attorney at GCA Law Partners. Previously, she was in the San Francisco office of the international law firm of Coudert Brothers LLP. She practiced corporate, commercial and business law with Coudert Brothers LLP for over 20 years, initially in the New York office, for two years in the Tokyo office and in the San Francisco office since 1982. Ms. Nakagawa received her A.B. and M.A. degrees from Stanford University and is a 1978 graduate of Boalt Hall School of Law, University of California at Berkeley. She is a member of the Bars of New York and California and is fluent in Japanese.
PETER OSMOND

Peter Osmond worked for Cisco Systems in a number of roles and across various teams, and has held several positions, including Senior Systems Engineer; System Engineering Manager, Senior Manager of Sales Acquisitions Integration; Manager, Technology Integration Programs; Business Development Manager, E-Sales Team, and Business Development Manager, Cisco China Sales.
Peter Osmond joined Cisco Systems in Australia in 1993. Peter transferred to the United States in 1997 to take up a position integrating acquired companies into Cisco Systems. He holds a Bachelor's Degree in Electrical and Electronic Engineering from Swinburne University in Australia.
Prior to Cisco Systems, Peter held various positions with companies including Cray Communications (Cisco & Cabletron Distributors), Network Solutions (Bridge Communications Distributors), Email Electronic Sales (Intel, Exar, SMC and EG&G Distributors). These companies did business in Asia from an Australian regional headquarters.
ROBERT F. SAPPIO
President
Rickmers America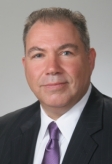 Robert Sappio is President and CEO of Rickmers Americas. Previously, he was.a Managing Director with Alvarez & Marsal Business Consulting in San Francisco, and prior to joining A&M, Mr. Sappio was Senior Vice President for APL, Limited, where he served as a senior trade and marketing executive responsible for all of APL's commercial activities in the Trans Pacific, Trans Atlantic and Latin American regions.
At Rickmers, Mr Sappio will be responsible for all aspects of Rickmers Group's business in the Americas: including Rickmers-Linie (America) which is based in Houston, Texas, and the Maersk-Rickmers US Flag joint venture, which operates multi-purpose heavy lift cargo ships. A familiar face in Washington DC, Mr Sappio also will be responsible for regulatory matters in the US trades..
With some 30 years in the industry, Mr. Sappio has extensive experience in all aspects of containerized ocean and intermodal transport, with particular emphasis on the Asia Pacific and America's region. He has spent considerable time working with major U.S. exporters and U.S. importers in the retail sector, especially wearing apparel, footwear and the fashion accessories segment. Mr. Sappio was also involved with regulatory matters for the maritime industry, and represented his company and the broader containerized shipping industry on a number of issues with various regulatory and government agencies in Washington, D.C.
Mr. Sappio has held various executive positions both in Asia and in the United States. Key executive roles include: Senior Vice President of the Transpacific Trade, Senior Vice President for Sales and Marketing for the Americas Region, Senior Vice President of Global Sales, Marketing and Fleet Deployment based in Singapore at the headquarters of APL and its parent company, the NOL Group.
Previously, Mr. Sappio's other management responsibilities have also included: Vice President and Managing Director for Central Asia, responsible for Greater China, based in Hong Kong; Vice President and Managing Director, Eastern Region in North America based in New York; and Southeast Asia Regional Manager for Sales and Marketing in Singapore.
Mr. Sappio earned a bachelor's degree in economics from Wagner College in New York City. He has completed the Advanced Executive Program at the Kellogg Graduate School of Management at Northwestern University, and an executive management program focused on strategic marketing and scenario planning in the Haas School of Business at the University of California, Berkeley. Mr. Sappio is an active member of the U.S. Navy League, the U.S. Naval Institute and the Naval War College Foundation. He serves on the board of the California-Asia Business Council and as a trustee of the San Francisco Maritime Museum Association.
.
GEORGE E. SYCIP
President
Halanna Management Corp.
George E. Sycip is President of Halanna Management Corporation, a project development and investment company. He is also a Founder and Principal in Galaxaco China Group LLC and advises a variety of companies in their cross-border endeavors between the US/Europe and Asia. Mr. Sycip sits on several corporate boards, including: Bank of the Orient in San Francisco; Beneficial-PNB Life Insurance Company in the Philippines; MacroAsia Corporation, which provides catering, ground handling, aircraft maintenance and other services at the Manila and Cebu international airports; Arasor International Group, Ltd., which designs and manufactures photonic signal processing chips and optical systems & components; and Medtecs Corporation, which manufactures and distributes medical garments and consumables. Prior to setting up his own offices, Mr. Sycip had a career in banking, internationally and domestically, including serving as Chief Financial Officer & Treasurer of United Savings Bank, a leading provider of banking services to California's Asian communities and a major originator of home mortgages in the State.
In addition to his corporate work, he currently serves on the Boards of the International Institute for Rural Reconstruction, Give2Asia, the California Asia Business Council and the Stanford Institute for International Studies. He has also served as Commissioner for the City and County of San Francisco's Social Services Department. He was Director and Treasurer for many years of the San Francisco Education Fund and the Friends of the San Francisco Public Library.
Born in the Philippines, Mr. Sycip received his BA in International Relations/Economics 'With Distinction' from Stanford University and his MBA from Harvard Business School.
PATRICIA YEH
Senior Manager, Client Development Leader
SOM
Patricia Yeh's deep knowledge of the development process in China has helped clients to realize high-profile, internationally acclaimed projects. A skilled communicator with experience representing both clients and architects, she facilitates strong collaborations that fully leverage the team's design expertise and market knowledge.
As a specialist in managing large-scale, mixed-use developments, Patricia engages advanced design and engineering capabilities while helping to refine and articulate the client's vision. The results are international caliber developments that elevate standards for design and construction while contributing to the client's and the region's economic growth.